Tour de France 2020 Grand Départ
Plan your dream Tour de France cycling holiday
The Grand Départ of the 2020 Tour de France will be right here in our French Riviera cycling paradise, in Nice, France! Join us for a luxury Grand Départ Cycling Experience customized for your private group of cycling friends.
We're thrilled to host the first 2 stages of the 2020 Tour de France in Nice and share our cycling paradise with the pro peloton and cycling enthusiasts from around the world. Once you experience the roads of our region, you'll understand why so many of the world's top pro riders live and train here. From its incredible micro climate of 300+ yearly days of sunshine, to its scenic seaside and mountain roads and charming towns – the Côte d'Azur is one of the most ideal destinations in the world for cycling.  For the 2020 Tour de France Grand Départ, we are offering two custom trip options for private groups of 5 -10 cycling participants. Start your trip in the luxurious principality of Monaco and finish in Nice, or start your trip in the charming countryside town of Vence and finish in Nice for your bespoke Grand Départ Cycling Experience. Both options give participants amazing ride itinerary choices including the first 2 stages of the Tour de France 2020. You can even customize your trip to recon and prepare for the Étape du Tour 2020, which will take place in Nice on the route of Stage 2. Find out which trip option suits your group best and start planning your custom Tour de France cycling holiday. June 23 – June 29, 2020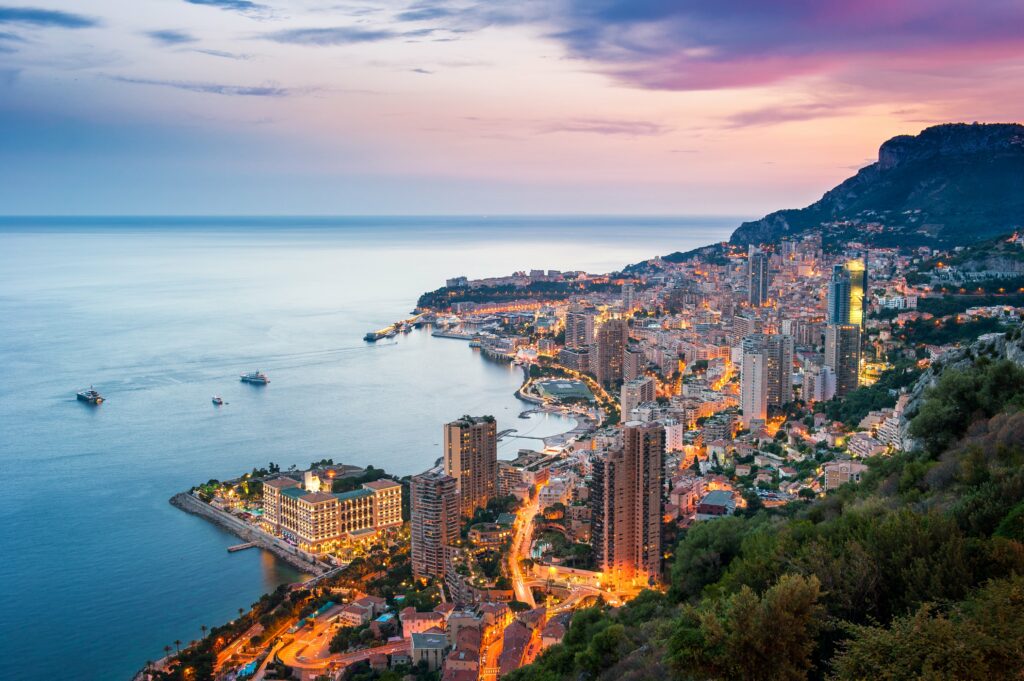 Monaco: 6/23 – 6/26  Nice: 6/26 – 6/29 Experience Monte Carlo and Nice on this trip option, two of the most iconic cities in the Côte d'Azur. Start your cycling holiday in the magnificent Principality of Monaco, home to many of the world's top pro riders. You'll love the ride itineraries from your luxurious hotel and spa, which also happen to be the routes of local pros like Philippe Gilbert and Chris Froome. Ride options from Monaco include the legendary Col de la Madone, the Italian Riviera, the Col de Turini and the Col d'Èze.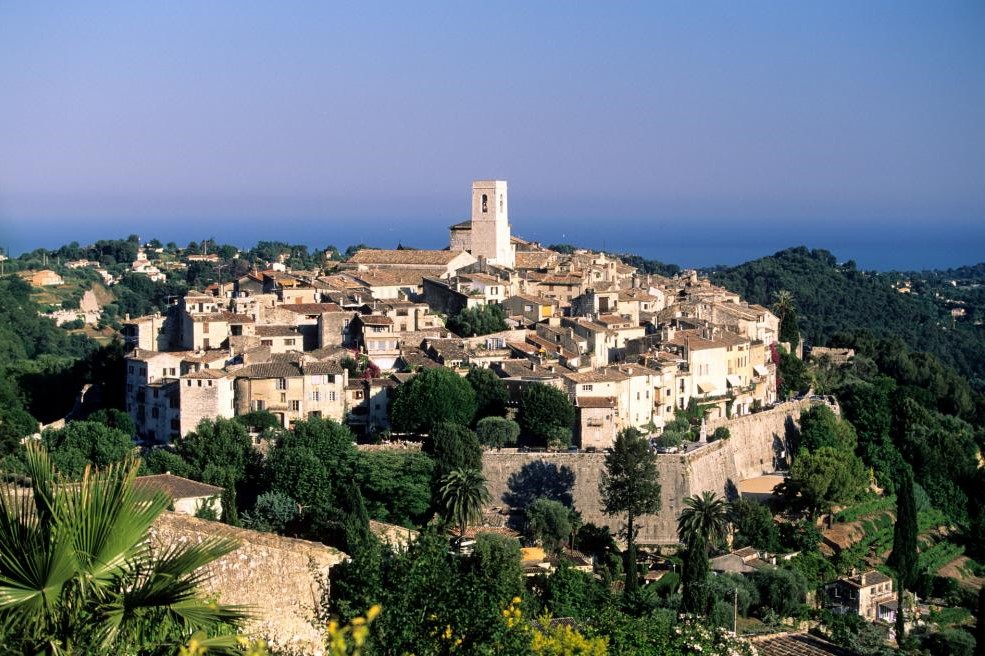 Vence: 6/23 – 6/26  Nice: 6/26 – 6/29 This trip combines the charm of a luxurious countryside hotel with 5 star accommodations in the center of Nice, just minutes from the Tour de France village. Start your cycling tour in the hills west of Nice, between the town of Vence and the medieval fortified village of Saint-Paul-de-Vence. You'll enjoy a variety of incredibly beautiful and challenging ride itineraries from this convenient and quiet location, such as the Col de Vence, Gourdon, the Col de l'Ecre, and the Cap d'Antibes. 
Both trips finish in Nice at the heart of the Grand Départ 2020
Both trip options include the last 3 days in Nice, in 5 star accommodations just minutes from the beach and the Tour de France Village. Your transfer day to Nice midway through the trip will give you the possibility to ride on the routes of Stages 1 or 2, and once in Nice, you'll be able to choose how you view the race – whether it is at one of our prime VIP race viewing locations or with the Tour de France VIP Relais-Étape zone. 
This trip is perfect for all levels and all travel preferences  – whether cycling enthusiasts seeking a relaxing holiday or avid cyclists looking for a more challenging experience. The daily ride itinerary will be customized for your group's needs, whether you prefer relaxing rides in and around Nice, more ambitious rides in the mountains, or a thorough preparation and recon of the Étape du Tour. You can even choose the option of adding an additional itinerary to each ride to accommodate different levels within your group. We are accepting groups of 5-10 participants. We'll plan a custom itinerary for your group for the ultimate Grand Départ experience. 
Stage 1: The Grand Départ route does not include any major difficulties and will likely end with a sprint finish on the Promenade des Anglais. The first stage has the peloton doing 2 shorter loops and one longer loop on the scenic countryside roads just outside Nice. Choose to view the race at the start- finish, on the route at our VIP race viewing area, or at the Tour de France Relais-Étape VIP viewing area.
Stage 2: This challenging stage which also happens to be the route of the Étape du Tour 2020 includes two mountain passes at over 1500m – the Col de la Colmiane and the Col de Turini, as well as the shorter Col d'Èze. This tough route will surely upset the GC classification of the first day! View the riders battle it out on one of the climbs or watch the stage near the start/finish from the Relais-Étape VIP viewing area.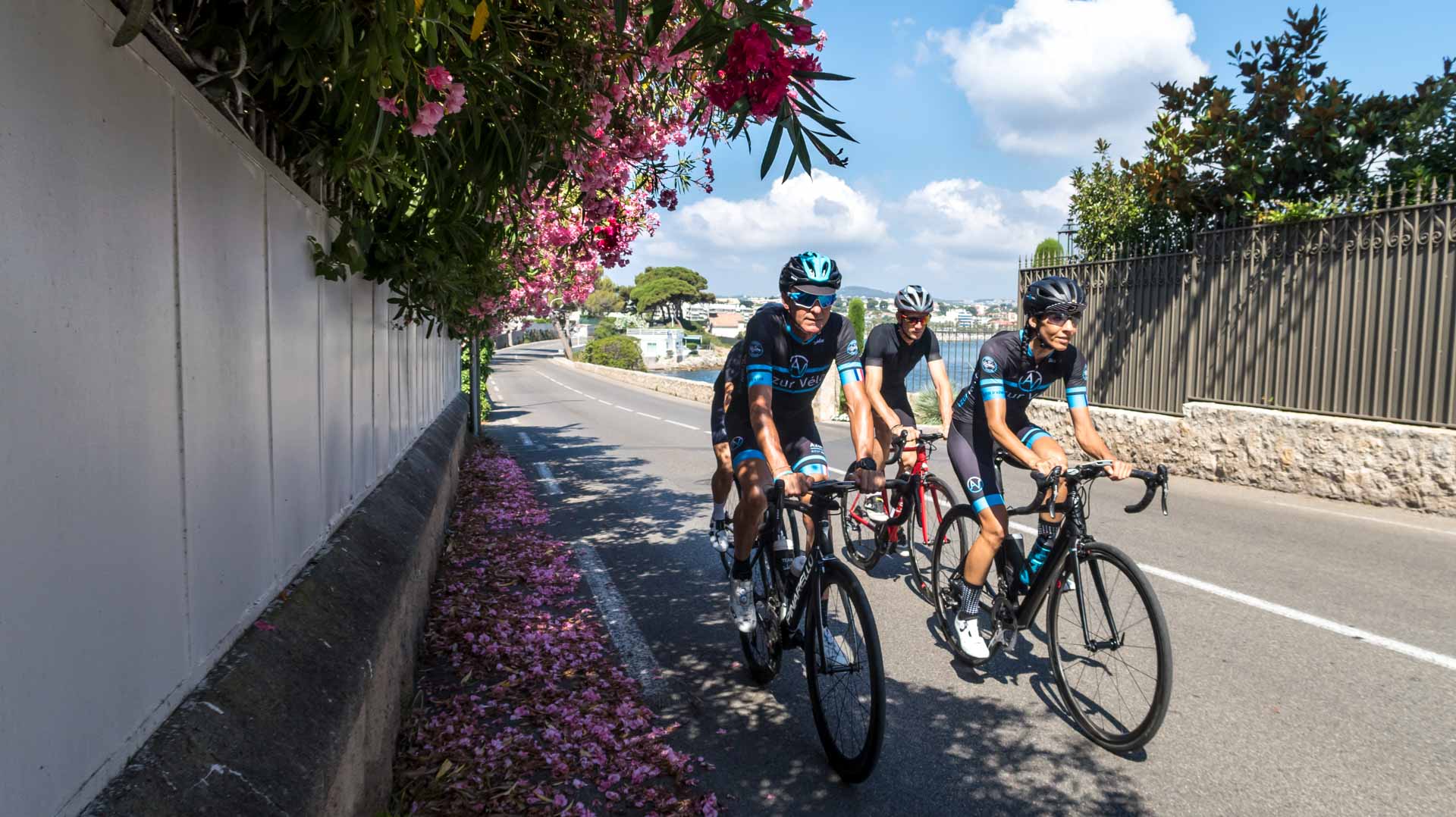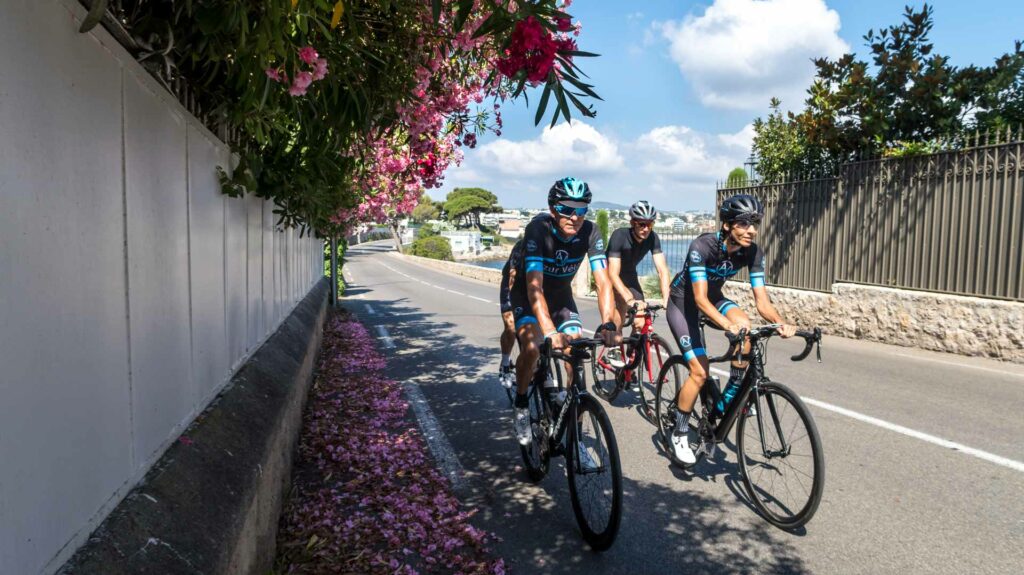 Why plan your Tour de France cycling trip with Azur Vélo?
As experts in French Riviera cycling trips, we know this region inside out and all our guides and staff live, ride and train on the roads of the Côte d'Azur. Whether it's a secret hidden back road with stunning views or a delicious local pastry served during one of our gourmet rest stops, we take great care to add special touches to each trip creating a truly authentic and unforgettable custom cycling experience. We have always highlighted the bespoke travel experience because we believe that you can get the most out of your cycling holiday when you are with the people you choose, have the services you prefer, and on itineraries individualized for your needs. Join us for an unforgettable private Grand Départ Experience.
The Azur Vélo Cycling Experience: Pro Treatment, Extraordinary Riding, Customized for You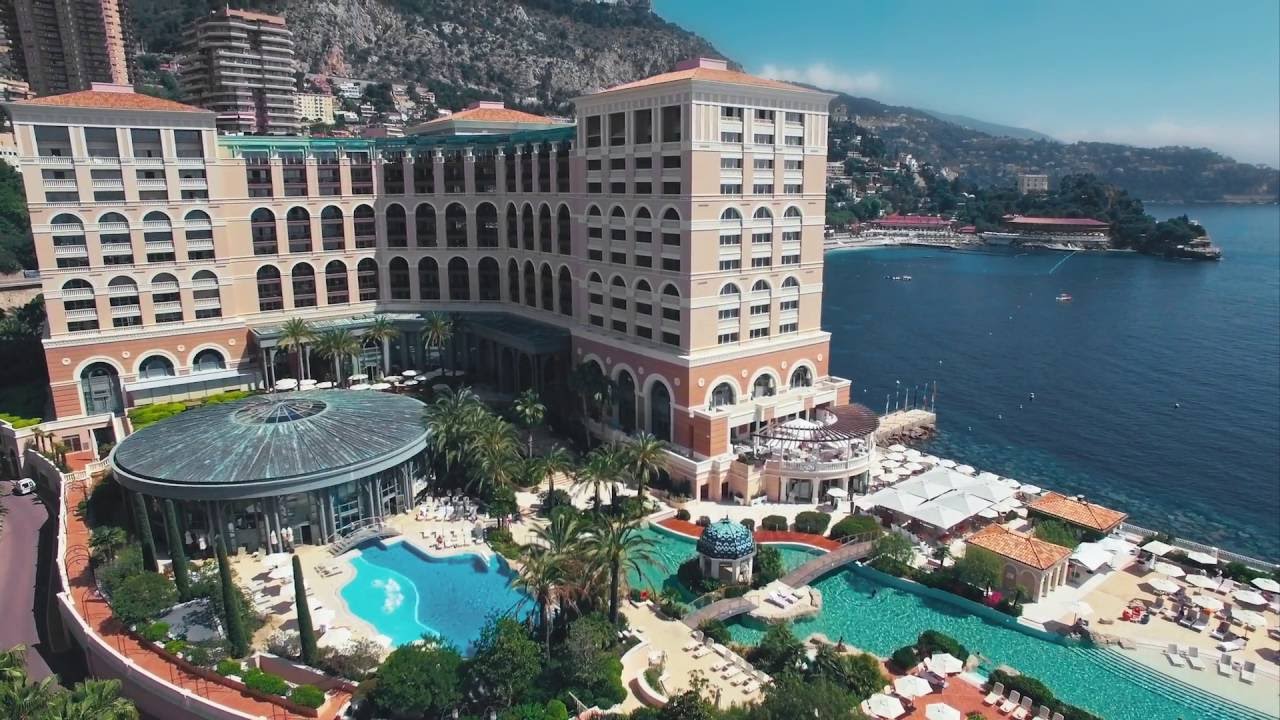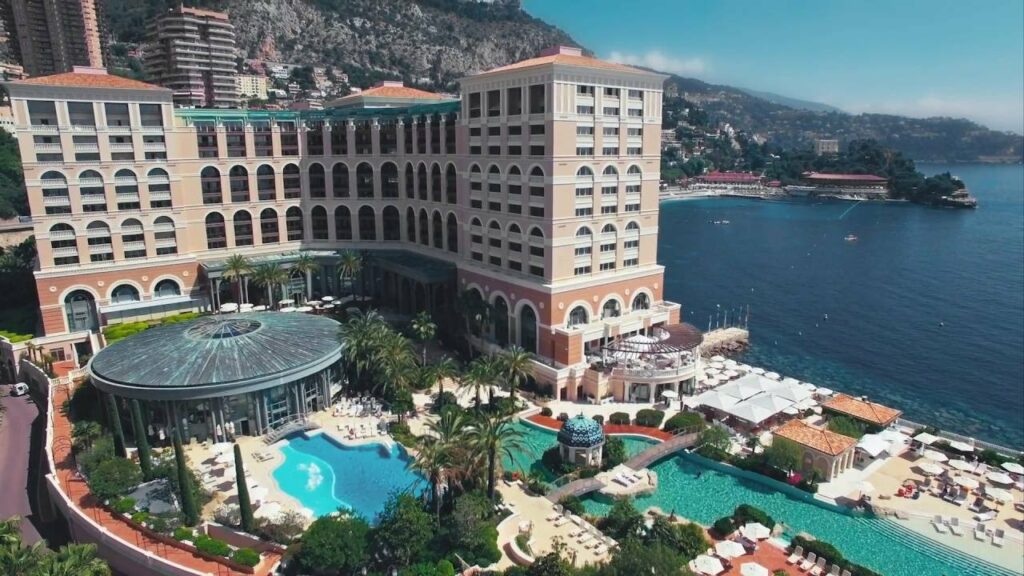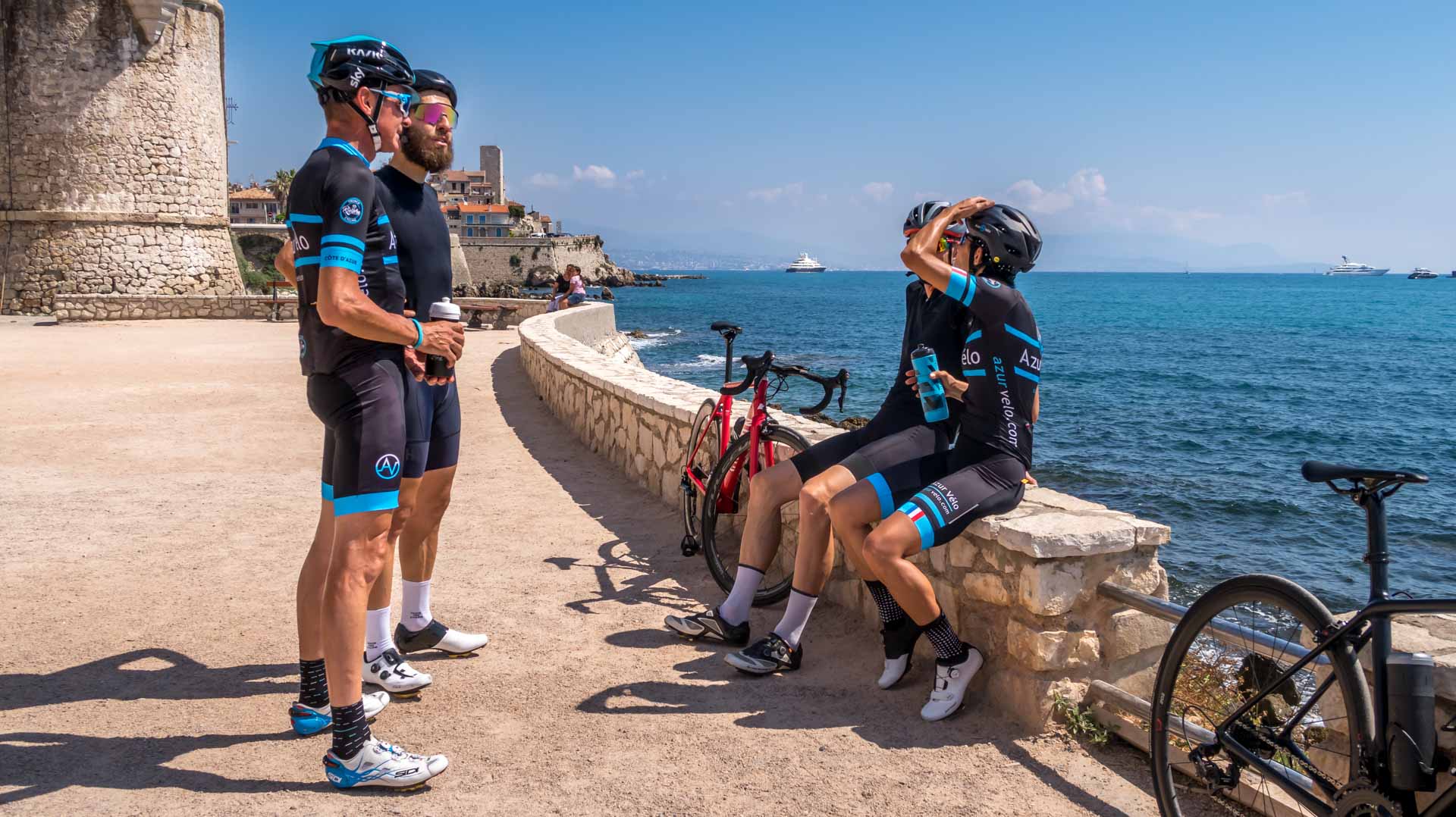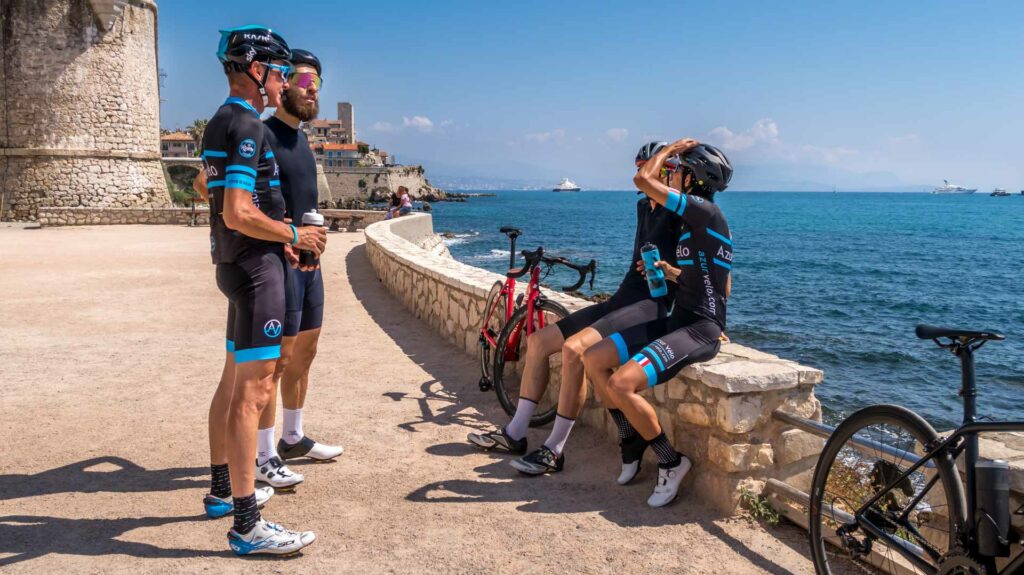 Convivial ambiance on and off the bikes 
We are enthusiastic about sharing our stunning region with trip guests and want to make sure you leave loving the French Riviera as much as we do!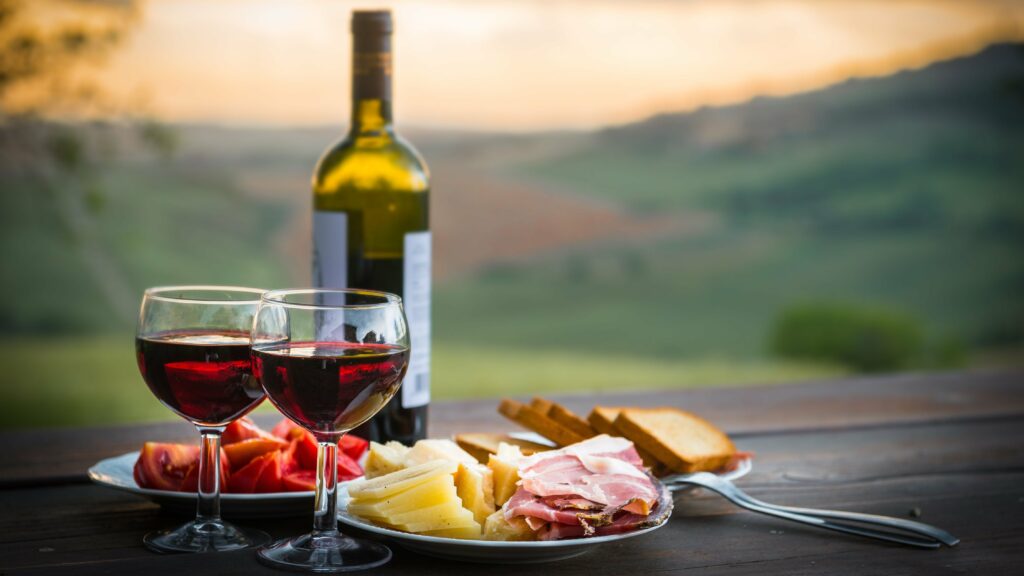 Gourmet Mediterranean cuisine with local flavors
We emphasize local specialties to give trip participants an authentic taste of our region, and happily accommodate for any special dietary requests.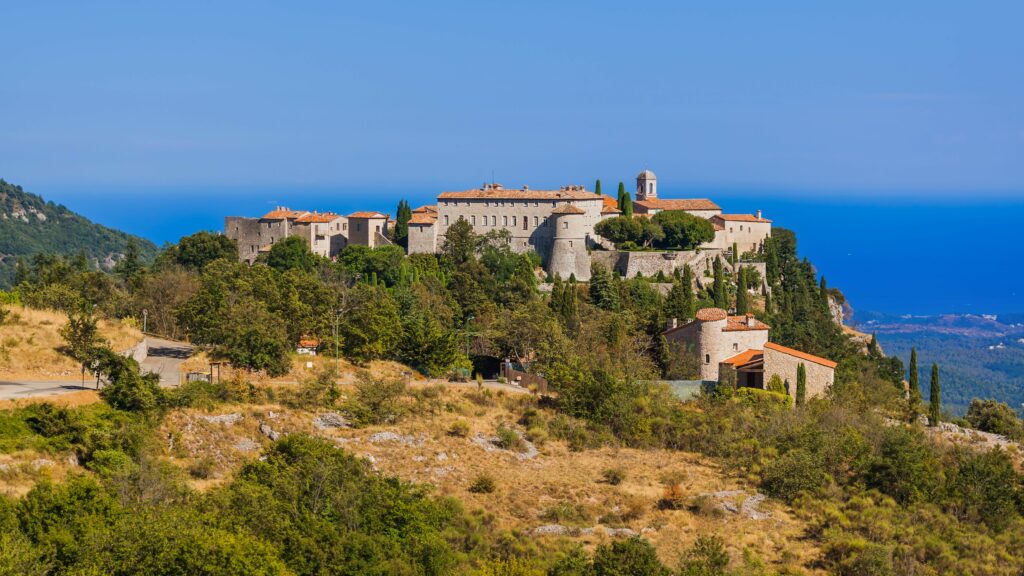 Meticulous attention to detail and stunning scenery
We take great care to add special touches to your trip and include the most beautiful routes to make your bespoke cycling experience truly exceptional.
Grand Départ Cycling Experience Trip Pricing
Choose your bespoke Grand Départ Cycling Experience: Monaco & Nice or Vence & Nice. Reservations are open to groups of 5-10 cycling participants, with up to 4 non-cycling participants. Smaller or larger groups may contact us for alternative trip solutions. Please note that Monaco & Nice reservations may include a mix of sea view and mountain view rooms among group members. A $500 deposit per person is required to hold your trip reservation. For more information or to start planning your Tour de France cycling holiday, please click on the reservation request button below.