Azur Vélo Custom Kit 2021
Pre-order Your Custom Cycling Kit
Our Azur Vélo cycling kit design has been updated for 2021! We've added some fresh touches to our classic design, so you can mix and match the 2021 kit with previous versions. As always, our kit features our French Riviera Cycling logos and a vivid blue to remind you of the Mediterranean sea and cloudless summer skies here! The high-quality, breathable and extremely comfortable clothing is made by Velotec in Italy, and available in a range of sizes for men and women. We are accepting orders through April 25, 2021. 
Once you place your order, we will send you an invoice with shipping charges included,  payable via PayPal. All orders must be paid in full in advance. We expect the clothing to arrive by early June, and your order will be shipped as soon as we receive it. For anyone ordering on the Côte d'Azur, we can arrange free delivery to one of our partner bike shops, just inquire with us regarding your preference.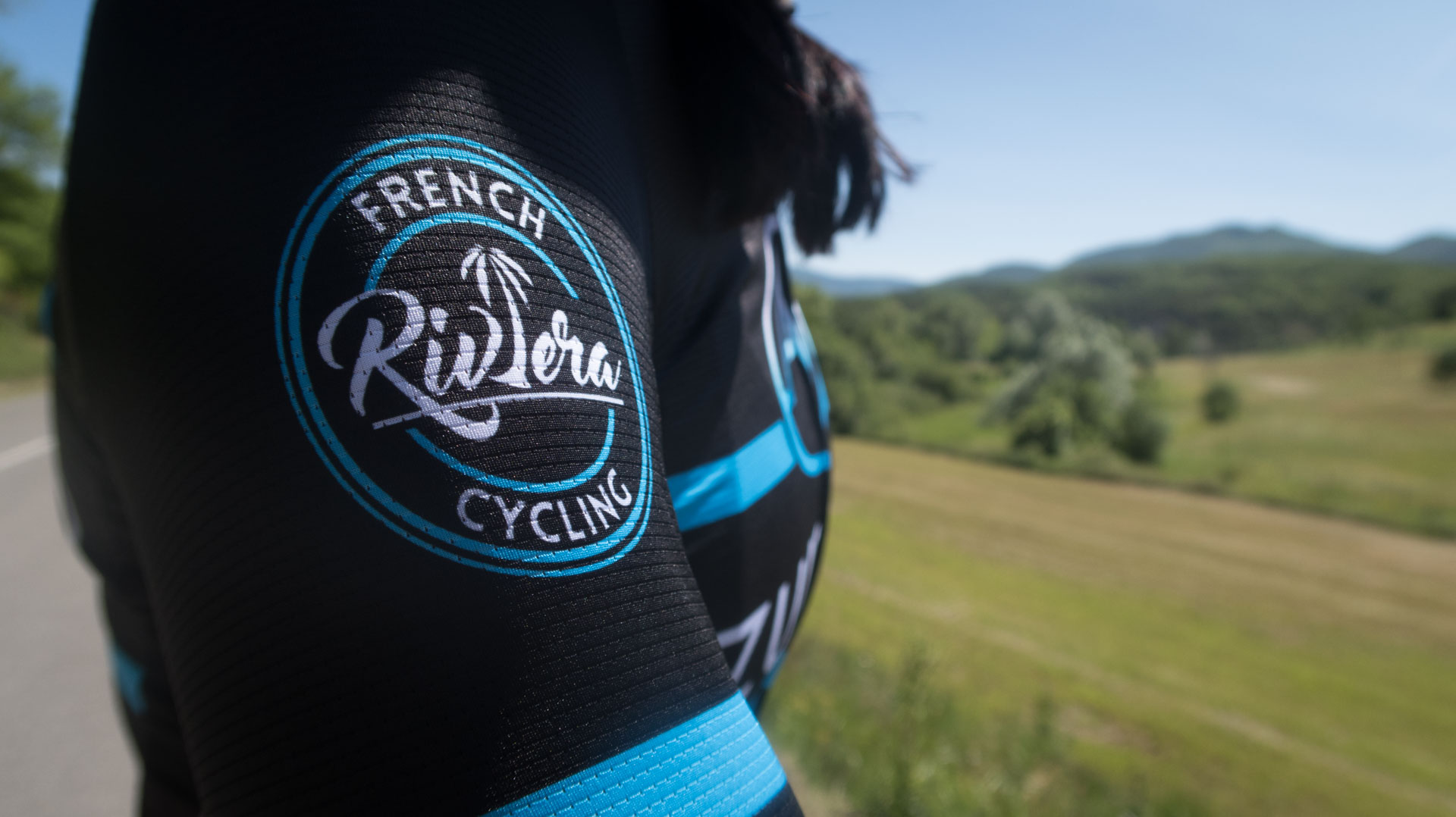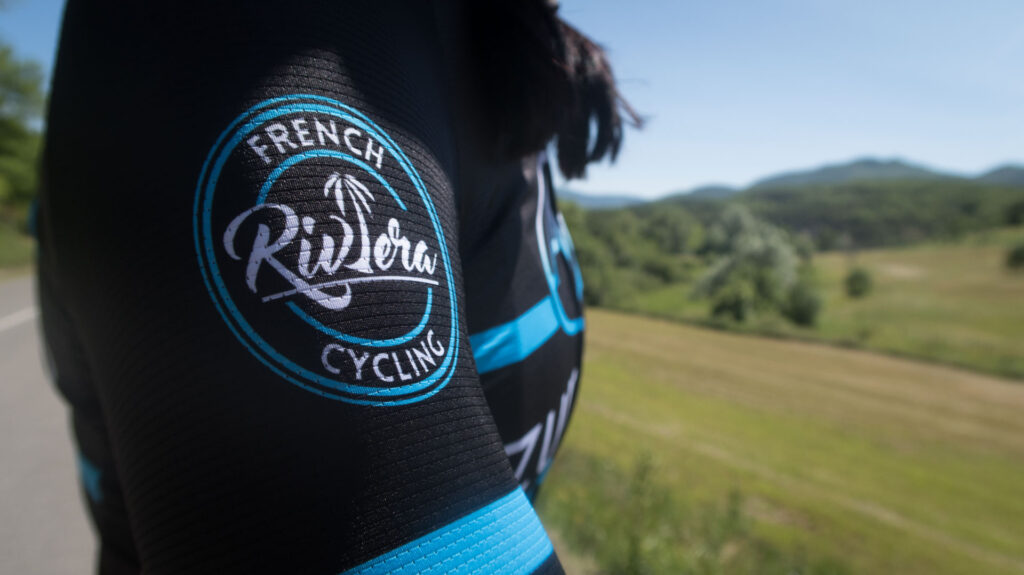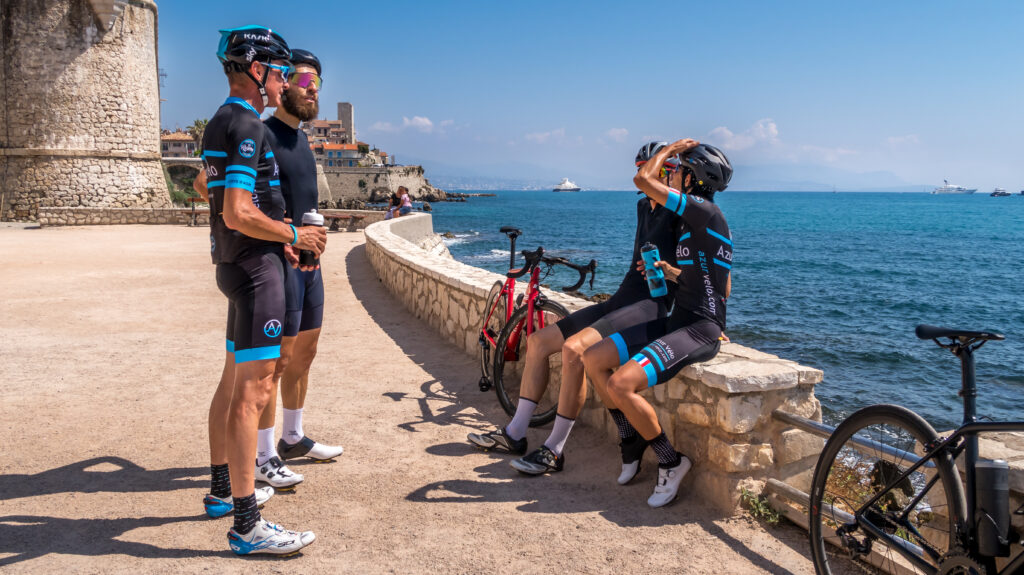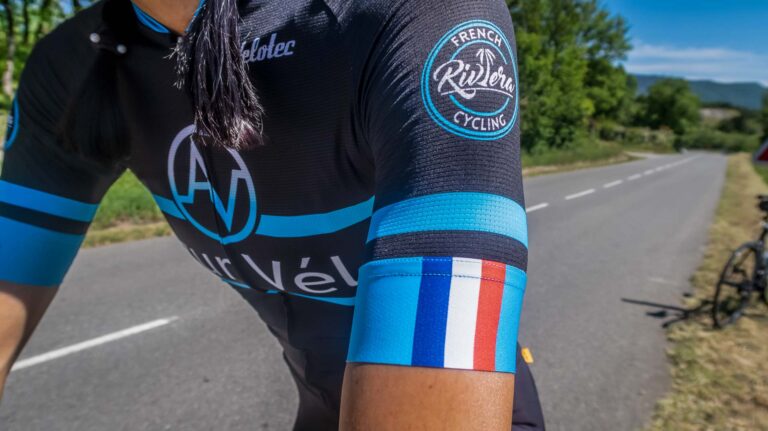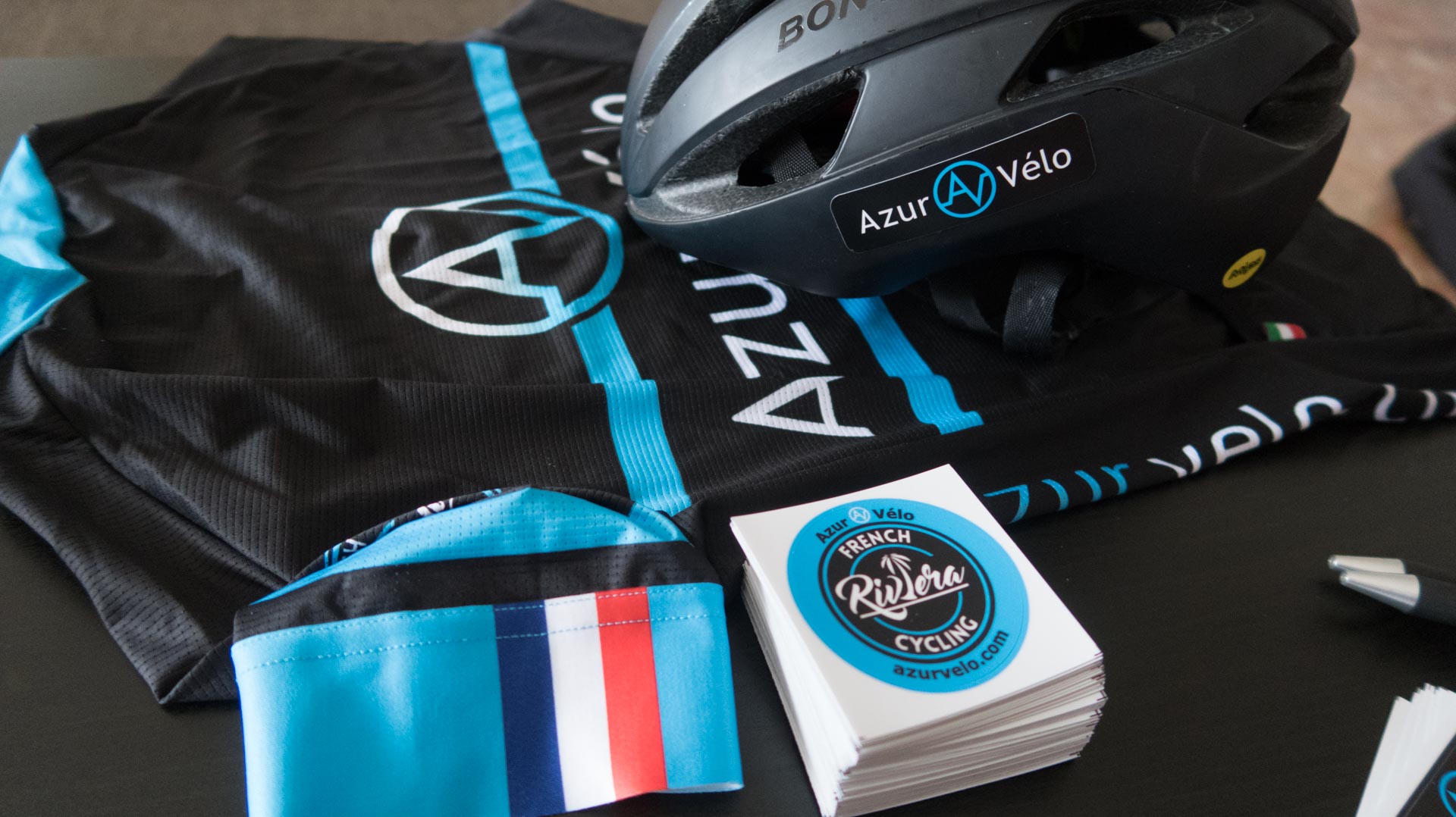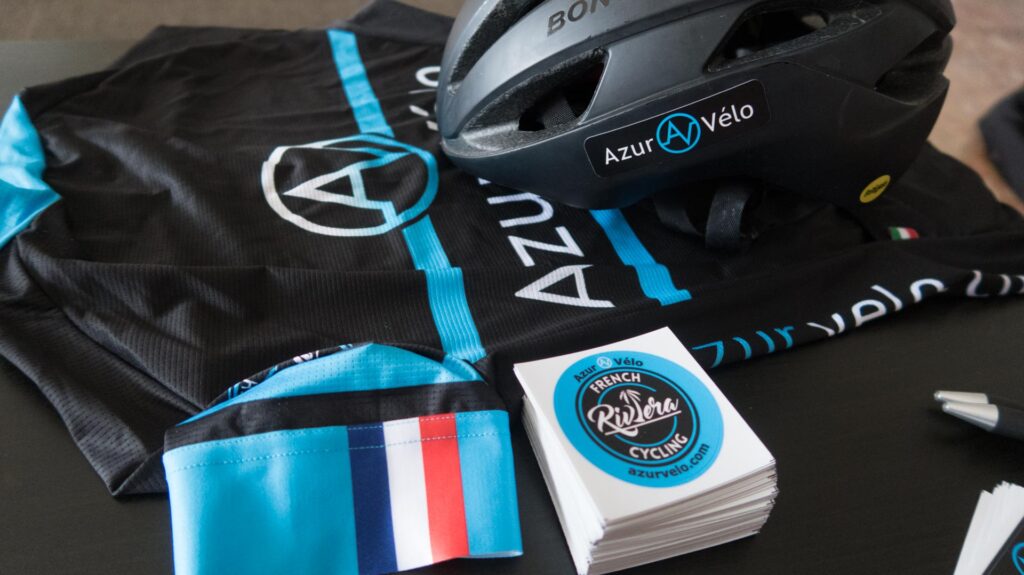 Please fill out the order form below to pre-order your Azur Vélo cycling kit. If you have any questions or would like to provide additional information regarding your order/delivery, please make a note in the message box and someone will get back to you via phone or email.