Côte d'Azur Café Ride Tour
The coffee ride is an important ritual in the cycling world, practiced on a regular basis and synonymous with conviviality and a deep-rooted love for java. However, a coffee ride can also occur without actually ingesting coffee – most of use would agree it's a concept involving a beverage stop somewhere along the way to somewhere else, or a destination in itself, enjoying a few precious off-the-bike moments in good company. We think that the Côte d'Azur is one of the best places in the world for coffee rides. Most local pro riders would agree, and you can spot them in cafés all along the Riviera, usually on their recovery days. Charming mountain villages and picturesque seaside towns offer an endless choice of places to stop and soak in the local ambiance, breathtaking views, and a cup of your favorite coffee. Whether it's an easy spin along the Riviera with a coffee destination as the main goal of the day, or a pick-me-up stop before attacking an epic climb, or a mix of both – your Côte d'Azur Café Ride Tour is fully customized so you can make the most of our beautiful roads and enjoy an authentic French Riviera cycling experience. For an extra special VIP experience, reserve a coffee ride with a local pro or ex-pro cyclist  – pedal a day in their shoes and share a truly unforgettable café stop.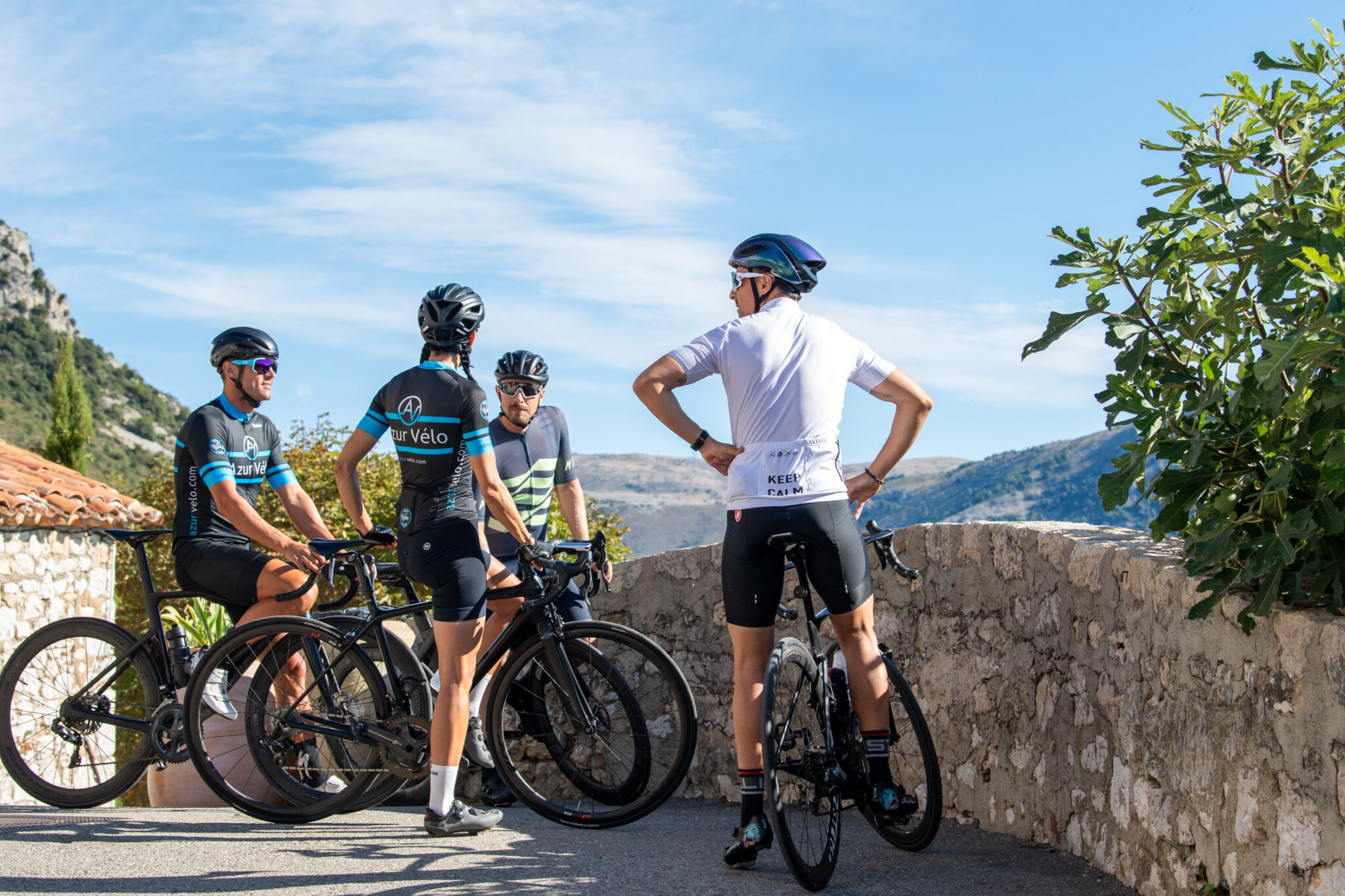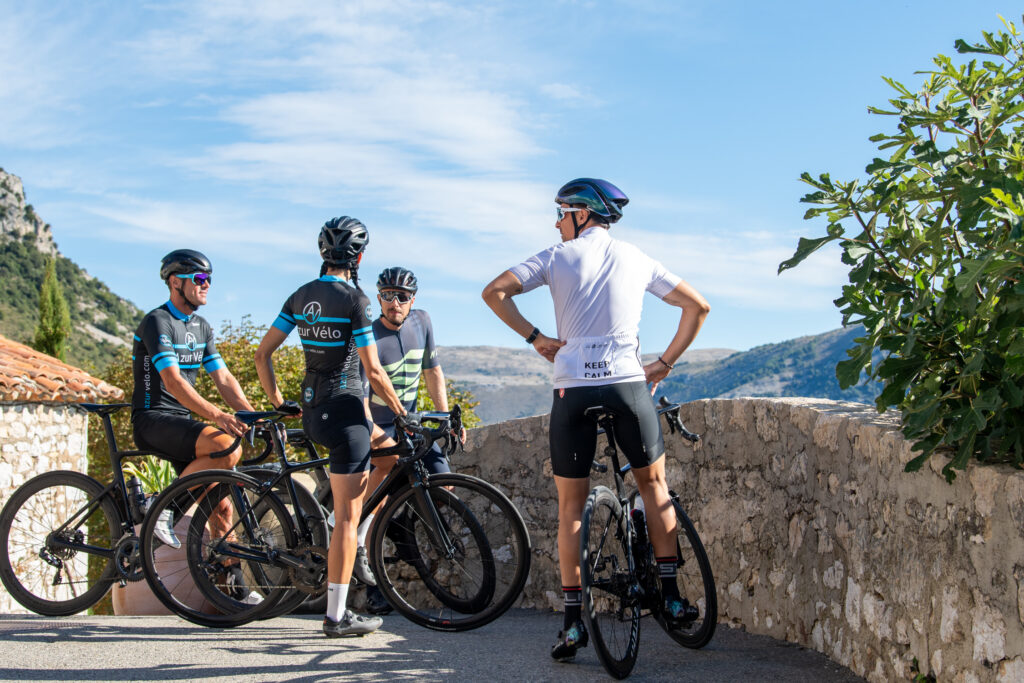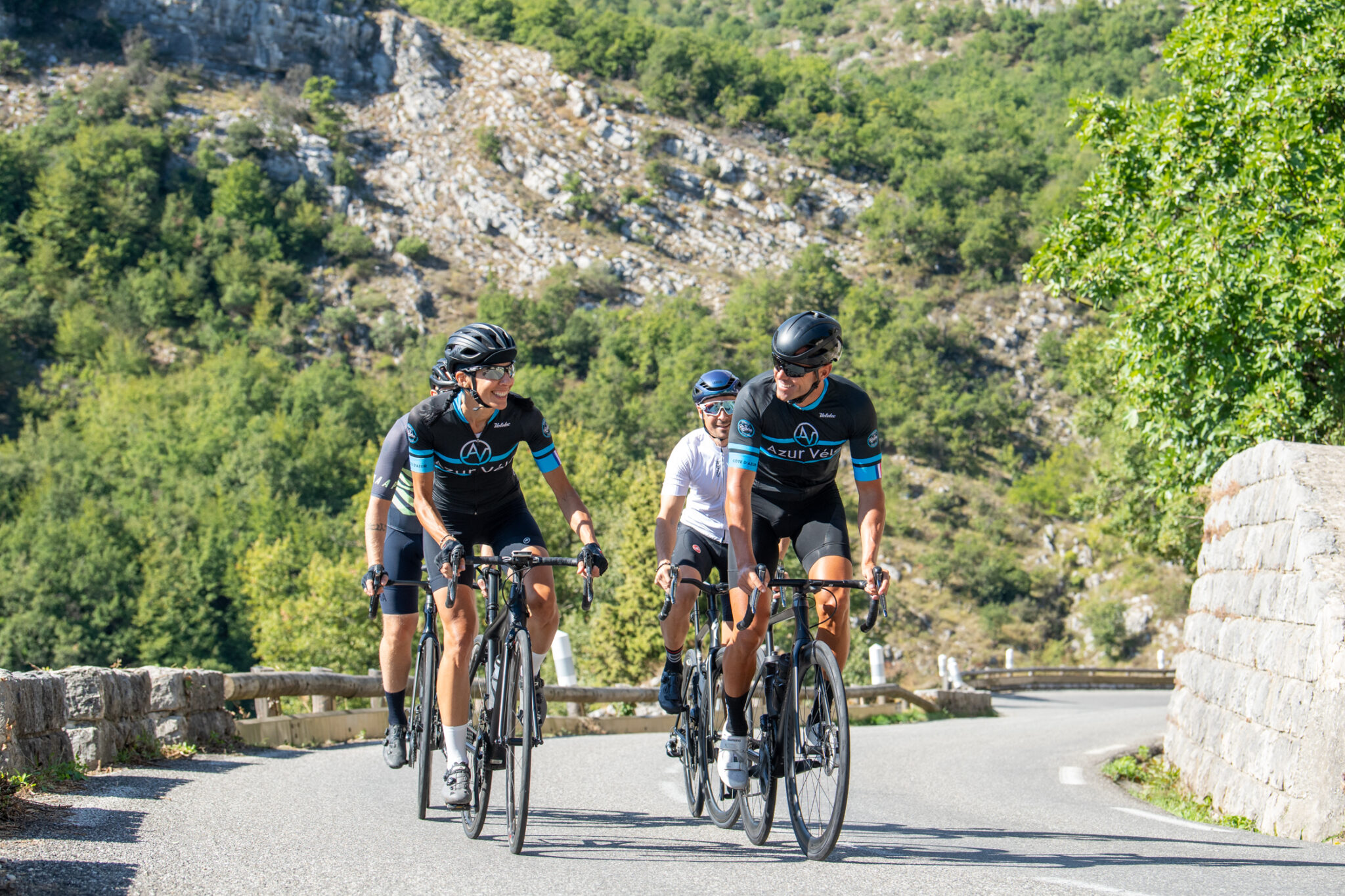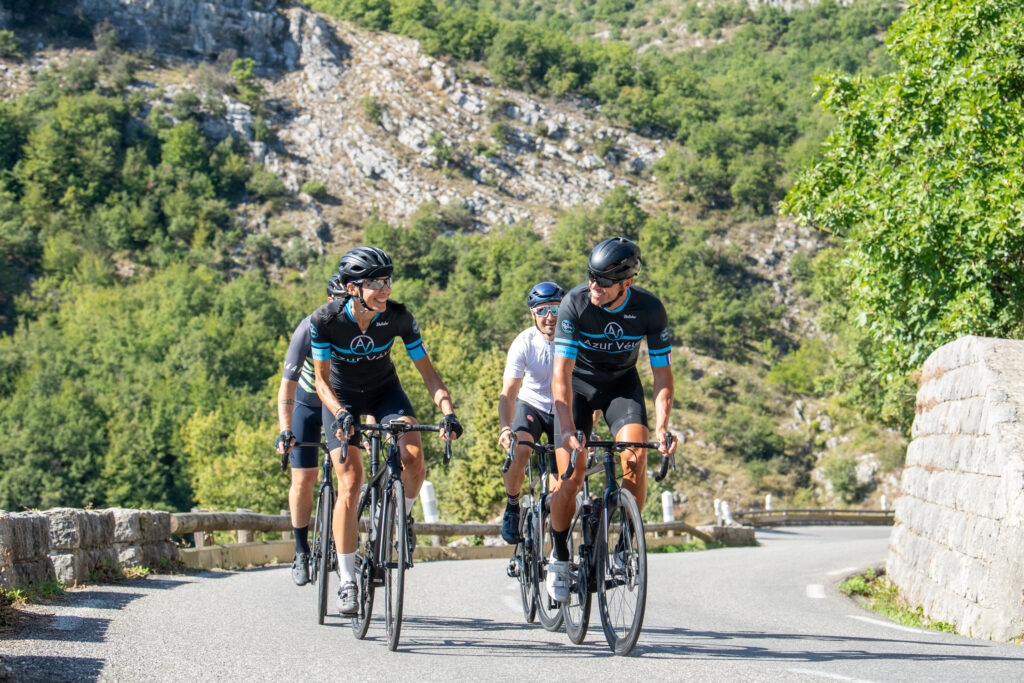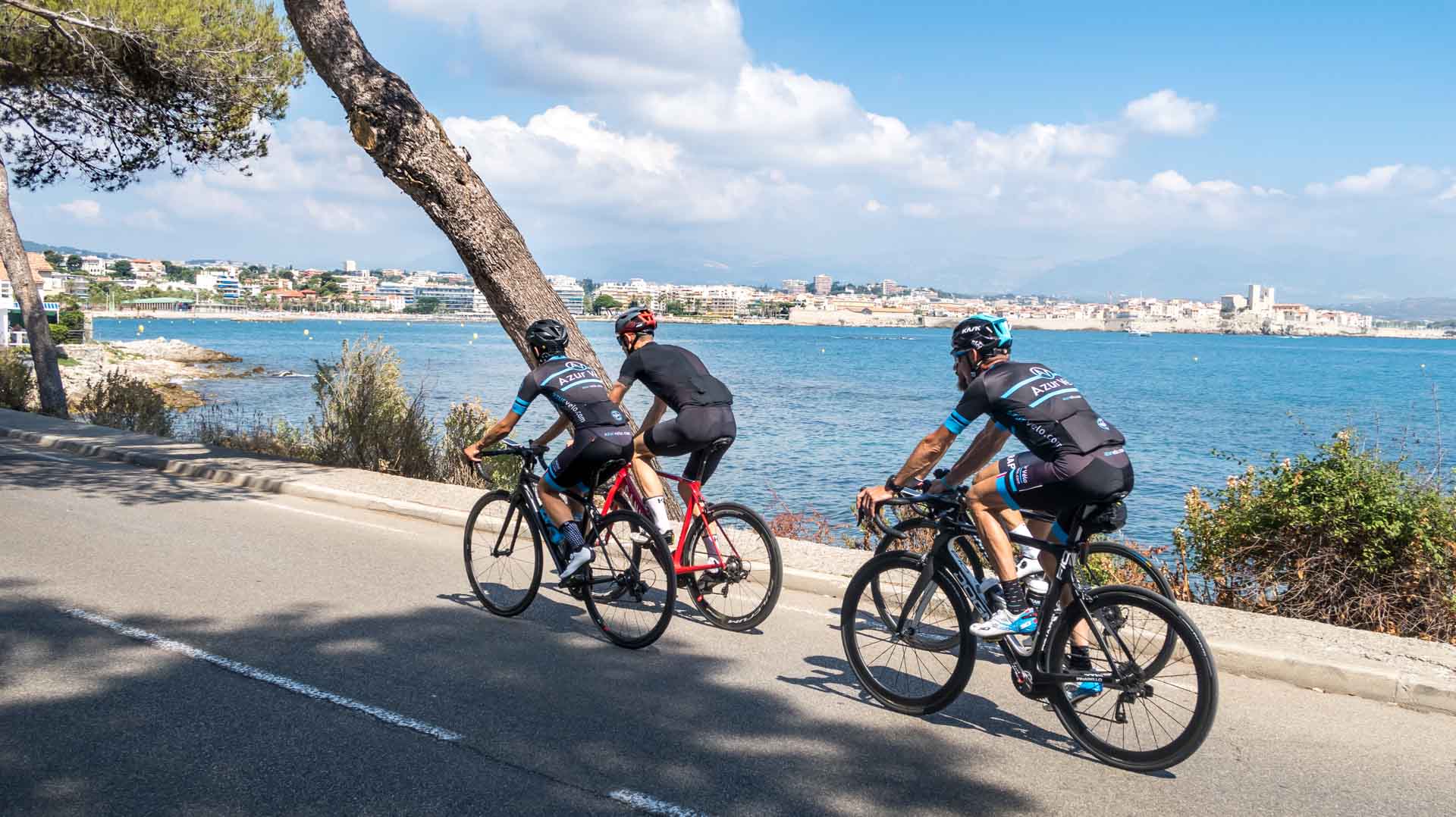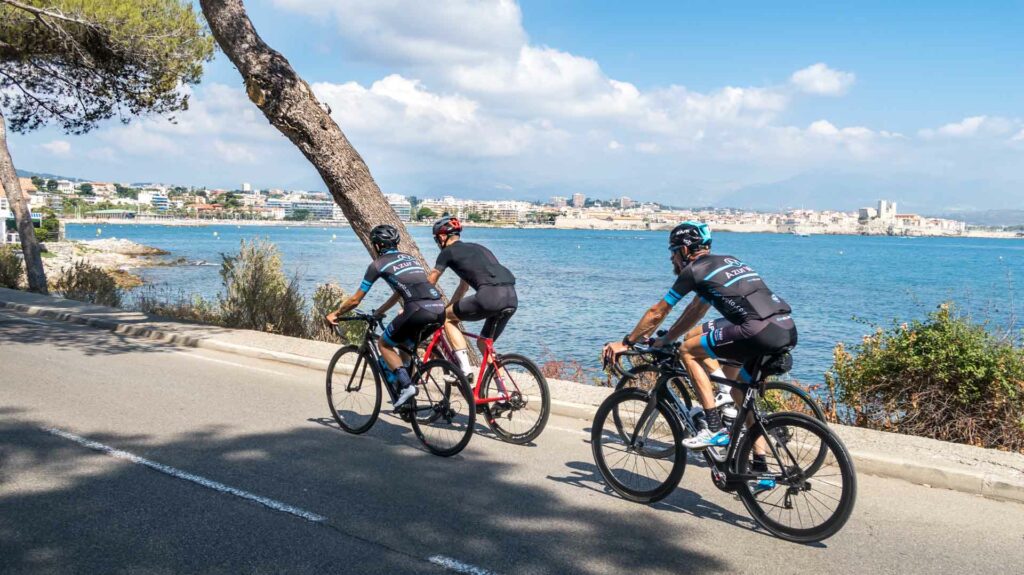 Here are just a few of our café ride itineraries – but anything is possible, just give us your ride preferences with the help of our Custom Trip Builder, and we will design your dream Côte d'Azur Café Ride Tour!